Welcome to Cavender Cadillac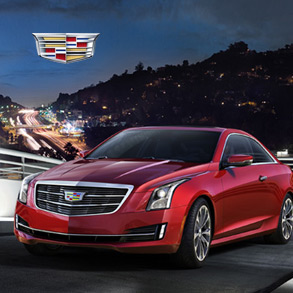 The Cavender Auto Family has been selling and servicing automobiles in the San Antonio area since 1939 and today is recognized as one of the leading automotive retail groups in South Texas. Because all Cavender dealerships are owner-operated,a high degree of personal accountability remains the Cavender Hallmark.
"Treating you like family" Continues to be the objective at Cavender Cadillac.The Cavenders are always available for their customers and invite personal feedback from them.Billy Cavender is the Owner-Operator at the Cadillac dealership and is personally available daily.The Cavenders take an active role in the community and have been featured in People Magazine for their civic contributions."Giving back" has been a trademark for the Cavenders for over three generations.
New And Certified Used Sales

Our full line of vehicles are available for you to look at and test drive. Feel free to contact our customer-oriented staff with any questions or concerns about our New or Certified-Used cars in our Inventory. Also check for any New Car Specials and Coupons, Rebates or Incentives we may be currently offering. Please contact us or call us at (210) 226-7221.
Cavender Cadillac's Quality Service
Quality Care is the difference between buying the car you love and loving the car you bought. It is the commitment of Cavender Cadillac is to provide you with the highest level of service and support possible. In fact, Quality Care is one of the greatest advantages of owning a Cavender Cadillac vehicle. Our service department is committed to your complete satisfaction.