Embrace Electric Luxury with The Cadillac Lyriq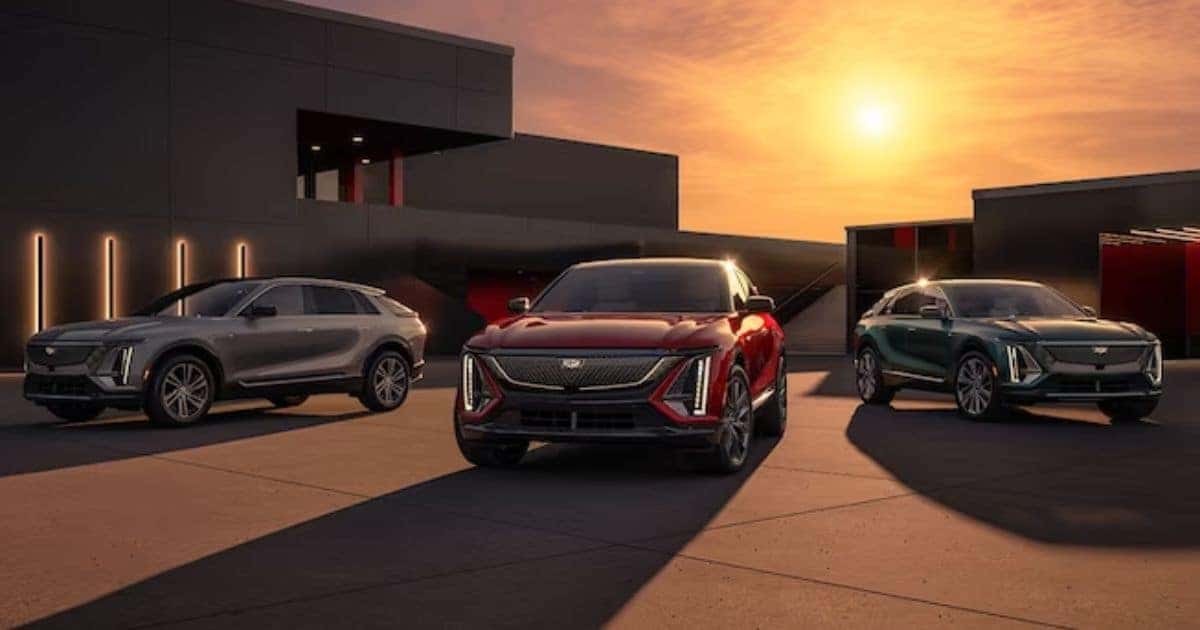 As we step into a new era of sustainable, eco-friendly automotive technology, car enthusiasts and environmentalists alike eagerly await the arrival of vehicles that strike a perfect balance between luxury and responsibility. Cadillac – a pioneering icon in the American luxury vehicle market – has brilliantly risen to the occasion with the LYRIQ, an all-electric SUV that is poised to redefine the future of electric luxury vehicles.
The Cadillac LYRIQ is a clear representation of the brand's commitment to both performance and sustainable mobility. With its distinctive design language, state-of-the-art technological advancements, powerful performance, and environmentally-conscious engineering, the LYRIQ stands as a testament to the classic Cadillac attributes of innovation and elegance, reimagined for a new generation.
In this blog post, we invite you to explore the extraordinary world of the Cadillac LYRIQ, delving deep into its remarkable features to unveil the flawless masterpiece that is equal parts exhilarating and sustainable. We will discuss how the LYRIQ sets a new standard for luxury electric vehicles and entice you with an in-depth comparison against other notable EV contenders on the market.
Cavender Cadillac, a devoted provider of luxury vehicles and exceptional vehicle care to San Antonio drivers, proudly takes you on a journey of discovery into the fascinating realm of electric luxury with the Cadillac LYRIQ. Allow us to acquaint you with this groundbreaking vehicle and demonstrate how Cadillac continues to shatter boundaries and expectations while driving a sustainable future.
1. Bold Exterior Design: A Striking Statement of Electric Evolution
The Cadillac LYRIQ is a breathtaking fusion of form and function, wrapped in a sculpted, athletic exterior that instantly captivates the senses. The vehicle's design is unmistakably Cadillac, with the signature vertical lighting and bold grille beautifully reinterpreted for this all-electric SUV.
Flowing lines and aerodynamic contours harmoniously blend together, creating an eye-catching silhouette that communicates both elegance and efficiency. The LYRIQ's intricate design details, such as the flush door handles and sleek charging port hidden seamlessly in the grille, further enhance its refined appearance.
2. Luxurious Interior Craftsmanship: Comfort Meets Futuristic Style
Step inside the Cadillac LYRIQ, and you are immediately immersed in an upscale, futuristic environment. The sweeping, driver-focused cabin is bathed in curated materials and premium finishes that offer an opulent, yet minimalist atmosphere. The slim-profile front seats, wrapped in exclusive leather, provide exceptional comfort and support, while the spacious rear seating area accommodates passengers with ease.
The LYRIQ's interior is not only luxurious but also purposefully designed. The signature floating center console offers excellent ergonomics, with climate controls, charging ports, and ample storage within arm's reach. Ambient lighting illuminates the cabin with subtle elegance, while an expansive glass roof grants passengers a panoramic view of the sky above.
3. Next-Generation Technology: The LYRIQ's Cutting-Edge Features
The Cadillac LYRIQ is packed with an array of advanced features that elevate the driving experience to new levels of sophistication. An impressive 33-inch diagonal LED display serves as the heart of the dashboard, housing an easy-to-navigate infotainment system, customizable gauge cluster, and seamless smartphone integration via Apple CarPlay or Android Auto.
Additionally, the LYRIQ is equipped with Cadillac's advanced Super Cruise™ driver assistance feature, enabling semi-autonomous driving on select highways for an effortless hands-free driving experience. Its intelligent sensor suite and high-definition mapping technology allow the vehicle to accurately detect and predict roadway changes, enhancing safety and convenience.
For audiophiles, the LYRIQ's exclusive partnership with AKG results in an immersive 19-speaker sound system, meticulously engineered to provide crystal-clear audio and a personalized soundstage for occupants of each seat.
4. Exceptional Performance and Sustainability: Driving into an Electric Future
With the Cadillac LYRIQ, environmentally-conscious driving is no longer a compromise. The vehicle's Ultium battery system delivers an estimated range of more than 300 miles on a full charge, ensuring stress-free long-distance travel. The LYRIQ also supports DC fast charging, enabling SUV drivers to replenish up to 76 miles of range within 10 minutes.
The LYRIQ's rear-wheel-drive architecture, combined with its low center of gravity and near 50/50 weight distribution, offers an enthralling driving experience, complete with precise handling and admirable road-hugging capabilities.
Cadillac's LYRIQ raises the bar in terms of sustainable engineering, integrating regenerative braking and energy-efficient climate control systems that extend driving range and reduce draw on the battery. As a result, the LYRIQ delivers outstanding performance while minimizing its environmental impact.
Comparing the Cadillac LYRIQ to Competition
When pitted against other luxury electric SUVs, the Cadillac LYRIQ emerges as a superior choice. Its striking exterior design, coupled with the opulent, feature-rich interior, sets it apart from competitors who prioritize function over form. The LYRIQ's uncompromised performance, coupled with its considerable driving range and advanced technology, establishes it as a frontrunner in the luxury EV market.
Reserve the Cadillac LYRIQ at Cavender Cadillac
As the automotive industry embraces a sustainable future, the Cadillac LYRIQ presents itself as an all-electric SUV that effortlessly melds luxury and responsibility. With its groundbreaking design, cutting-edge technology, exceptional performance, and eco-friendly engineering, the LYRIQ is unequivocally a game-changer in the realm of electric luxury vehicles.
Cavender Cadillac invites discerning San Antonio drivers to experience the future of sustainable luxury transportation with the Cadillac LYRIQ. Embark on a voyage of discovery as we delve into the remarkable world of electric luxury and unveil the Cadillac LYRIQ – a shining example of Cadillac's progressive vision and enduring commitment to innovation.