Exploring San Antonio's Scenic Drives in Your Cadillac XT4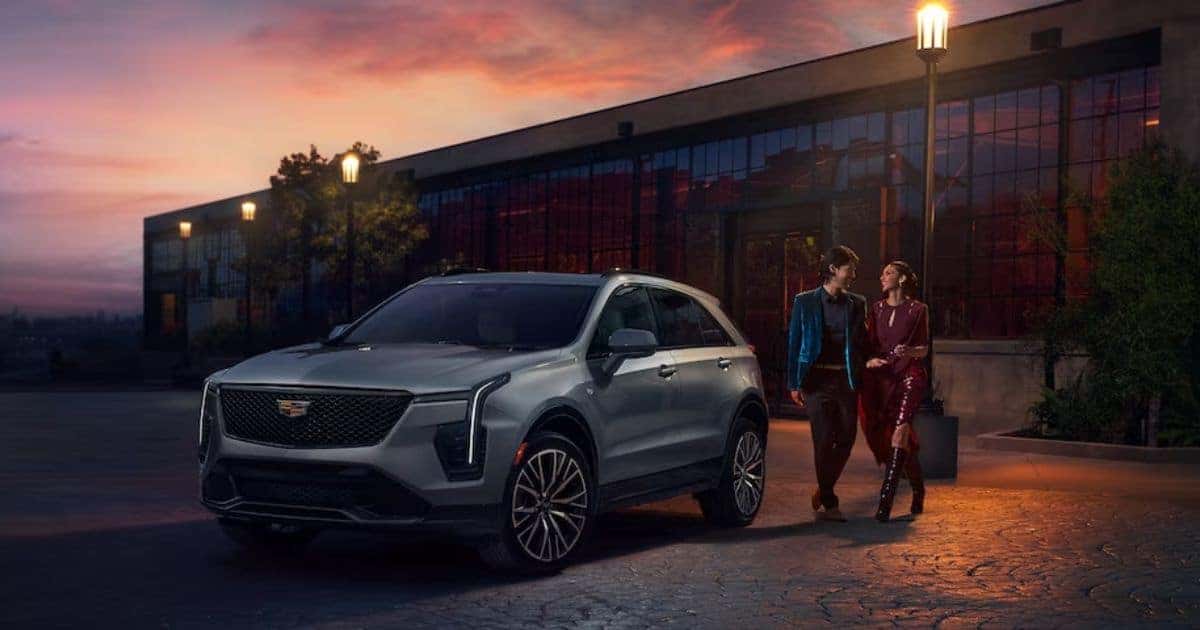 San Antonio is home to a rich cultural history, vibrant neighborhoods, and picturesque landscapes that offer countless opportunities for exploration and adventure. With its mix of modern elegance and versatile performance, the Cadillac XT4 is the ideal vehicle for cruising through the city's most scenic routes. In this blog, we've handpicked a selection of San Antonio's most beautiful drives, perfect for indulging your senses and creating unforgettable memories from behind the wheel of your Cadillac XT4.
1. San Antonio River Scenic Drive
The San Antonio River Scenic Drive is a must for anyone looking to experience the city's charm and natural beauty. Starting at the iconic River Walk downtown, follow the winding road along the river as it meanders through historic neighborhoods and charming riverfront parks. With the Cadillac XT4's smooth ride, excellent handling, and advanced safety features, navigating this picturesque journey will be a delightful experience.
2. Hill Country Loop
Discover the breathtaking vistas of the Texas Hill Country on this scenic loop that takes you through rolling hills, narrow canyons, and past tranquil rivers. Begin your journey in Boerne, heading west towards Comfort, and continue on to Kerrville while enjoying the Cadillac XT4's premium infotainment system. The XT4's all-wheel-drive capabilities ensure a comfortable and confident drive as you navigate the undulating terrain of the Hill Country.
3. Government Canyon State Natural Area
For those seeking a taste of the great outdoors, the Government Canyon State Natural Area offers panoramic views, diverse wildlife, and more than 40 miles of hiking trails set within a rugged, unspoiled landscape. The access road to the natural area provides scenic views alongside serene meadows and looming rock formations, and the Cadillac XT4's ample cargo space provides plenty of room for hiking gear, picnic essentials, and more.
4. Mission Reach
Witness San Antonio's rich historical and cultural heritage on the Mission Reach trail, an 8-mile stretch along the San Antonio River connecting all five of the city's famous Spanish colonial missions. Cruise through this historic journey in your luxurious Cadillac XT4, soaking in the breathtaking surroundings and easily navigating the expanding walkways, bike paths, and picnic spots.
5. The 3 Twisted Sisters (Ranches Road 335, 336, and 337)
For thrill-seekers and driving enthusiasts, the 3 Twisted Sisters, also known as the Ranches Road 335, 336, and 337, offer some of the most challenging and exhilarating drives in the Texas Hill Country. The Cadillac XT4's powerful engine and agile handling make tackling this 100-mile loop of thrilling curves, steep inclines, and tight switchbacks a sheer pleasure. Prepare for a heart-pounding adventure through breathtaking hills and valleys, all while experiencing the unmatched elegance of your Cadillac XT4.
6. Scenic Loop Road
The Scenic Loop Road is a hidden gem tucked away just outside San Antonio, offering a tranquil drive through oak-covered hills and lush green ranch lands. This peaceful country route is perfect for a leisurely Sunday afternoon drive, allowing you to escape the hustle and bustle of the city while surrounded by the upscale comfort of your Cadillac XT4. Complete your scenic venture by stopping at one of the picturesque roadside parks for a relaxing picnic.
Test Drive the Cadillac XT4 at Cavender
San Antonio's breathtaking landscapes, rich history, and diverse regional character make it the perfect city to explore from the comfort of your Cadillac XT4. With its elegant design and versatile performance capabilities, you'll feel right at home traversing these scenic routes and soaking in the stunning vistas that surround you. From downtown's shimmering skyline to rolling Hill Country panoramas, let Cavender Cadillac transport you to the heart of San Antonio's unrivaled beauty.
Ready to discover San Antonio's most scenic drives behind the wheel of a luxurious Cadillac XT4? Visit Cavender Cadillac today and explore our extensive inventory of premium Cadillac models. Our dedicated team is here to help you find the perfect Cadillac XT4 to embark on your San Antonio adventures. Contact us to schedule a test drive at our new car dealership and experience firsthand the elegance, comfort, and performance of the Cadillac XT4. Take the first step towards unlocking San Antonio's hidden treasures with Cavender Cadillac by your side.