Exploring the Cadillac Escalade: The Pinnacle of Luxury SUVs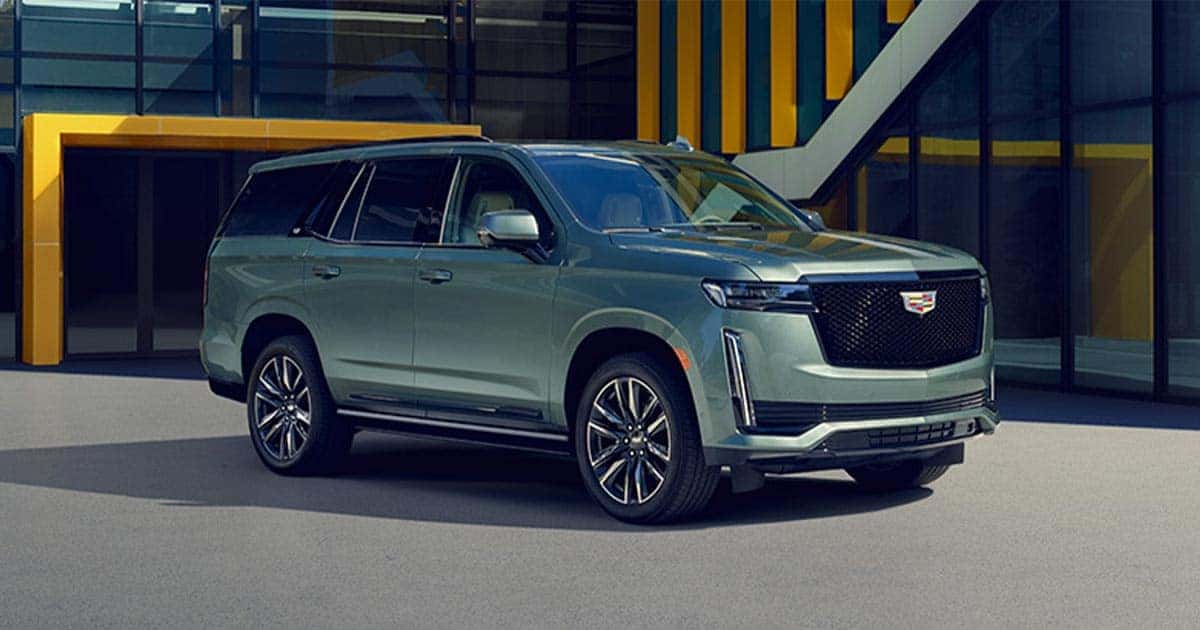 When it comes to luxury vehicles, the Cadillac brand is synonymous with exceptional design, unmatched comfort, and unparalleled performance. The
Cadillac Escalade
has long been recognized as the epitome of prestige in luxury SUVs, offering superior craftsmanship, elegant styling, and cutting-edge innovation to discerning drivers in San Antonio and beyond. Boasting an extensive list of standard and available features, the Escalade provides a driving experience that compares to none, striking an exquisite balance between performance, convenience, and opulence.
At Cavender Cadillac, we pride ourselves on offering a comprehensive range of luxury vehicles that cater to the unique needs and tastes of our valued clientele. With the Cadillac Escalade holding a prominent position in our lineup, we invite you to explore the various aspects that make this remarkable SUV truly stand out from the competition. In this blog article, we will highlight the key design elements, performance capabilities, advanced technology, and safety features that contribute to the Escalade's enduring legacy as a leader in the luxury SUV segment.
So, join us as we embark on a journey to uncover the captivating details and distinctive attributes that make the Cadillac Escalade an undeniable force in the world of luxury vehicles. From its iconic design to its unparalleled performance and state-of-the-art technologies, we will reveal how the Escalade continues to set the standard for luxury SUVs and inspire automotive aficionados everywhere.
1. Elegant Exterior Design: Captivating Style and Presence
The Cadillac Escalade's bold, commanding presence has long been a hallmark of its iconic design. With its distinguished grill, striking LED headlamps, and eye-catching vertical tail lamps, the Escalade effortlessly commands attention on the road. Its clean lines and sculpted, athletic body reflect the strength and sophistication that is synonymous with the Cadillac brand, while well-placed chrome accents add a touch of elegance to its striking appearance.
San Antonio drivers will appreciate the Escalade's range of available 22-inch premium wheels, delivering a truly custom and upgraded look to their luxury SUV. The integration of innovative features, such as the available hands-free liftgate and automatic running boards, perfectly blends style with practicality, ensuring the Escalade remains a cornerstone of luxury SUV design.
2. Luxurious Interior: Comfort and Refined Craftsmanship
The Cadillac Escalade's impressive design does not end with its captivating exterior. Stepping into the cabin, drivers will be greeted by an opulent, meticulously crafted interior. Rich, high-quality materials, such as leather-appointed seating, genuine wood accents, and premium stitching, demonstrate Cadillac's commitment to unparalleled luxury.
Offering ample space and versatility, the Escalade can comfortably accommodate up to eight passengers, with the option to configure the seating to suit individual preferences. From the available massaging, heated, and ventilated front seats to the spacious second and third-row seating options, the Escalade caters to the comfort of everyone on board. The remarkable attention to detail extends to its cargo capabilities, with features such as the Power-Folding Third Row and the available Cargo Management System ensuring maximum convenience and usability.
3. Unrivaled Performance: Exceptional Power and Capability
The Cadillac Escalade delivers outstanding performance that matches its impressive design. Under the hood, a standard 6.2-liter V8 engine generates a substantial 420 horsepower and 460 lb-ft of torque, providing San Antonio drivers with ample power and impressive acceleration. Paired with a smooth 10-speed automatic transmission, the Escalade is designed to deliver an engaging and responsive driving experience.
Advanced suspension systems, such as the available Magnetic Ride Control with Air Ride Adaptive Suspension, enhance the Escalade's ride quality, ensuring comfort and stability regardless of road conditions. The SUV's robust towing capacity and available 4-wheel drive options ensure it's well-equipped for weekend getaways and outdoor adventures. Ultimately, the Cadillac Escalade's exceptional performance and capability set it apart from the competition in the luxury SUV segment.
4. Innovative Technology: Safety, Convenience, and Entertainment
No luxury SUV would be complete without cutting-edge technology, and the Cadillac Escalade delivers in spades. Equipped with an extensive array of standard and available features, the Escalade ensures San Antonio drivers and passengers stay connected, entertained, and protected. A stunning 38-inch curved OLED display provides access to essential information, navigation, and media controls, while the available AKG Studio Reference sound system with 36 speakers delivers an immersive listening experience.
Advanced driver-assistance technologies, such as the standard Automatic Emergency Braking, available Adaptive Cruise Control, and Super Cruise—a hands-free driver assistance system for compatible highways—provide enhanced safety and peace of mind during every journey. Drivers can also take advantage of advanced parking technologies, including the available surround vision system, rear camera mirror, and park assist features, making parking and maneuvering in tight spaces a breeze.
Conclusion: Cadillac Escalade – A Luxury Vehicle Like No Other
The iconic Cadillac Escalade embodies the perfect fusion of stylish design, remarkable performance, luxurious comfort, and state-of-the-art technology. Its myriad features and attention to detail have solidified its place as the pinnacle of luxury SUVs, capturing the essence of what Cadillac has long been known for—pursuing perfection at every turn.
At Cavender Cadillac, we believe everyone deserves the opportunity to experience the unrivaled excellence of the outstanding Escalade. We invite you to visit our San Antonio dealership to discover the exceptional selection and customer service that only Cavender Cadillac can provide. Our team of dedicated experts is here to guide you through the Escalade's numerous features and options, ensuring you find the perfect luxury SUV tailored to your unique needs and preferences. Embrace the Cadillac Escalade experience and make a difference on every drive.