Innovation & Sustainability: How The Lyriq Is Cadillac's Electric Future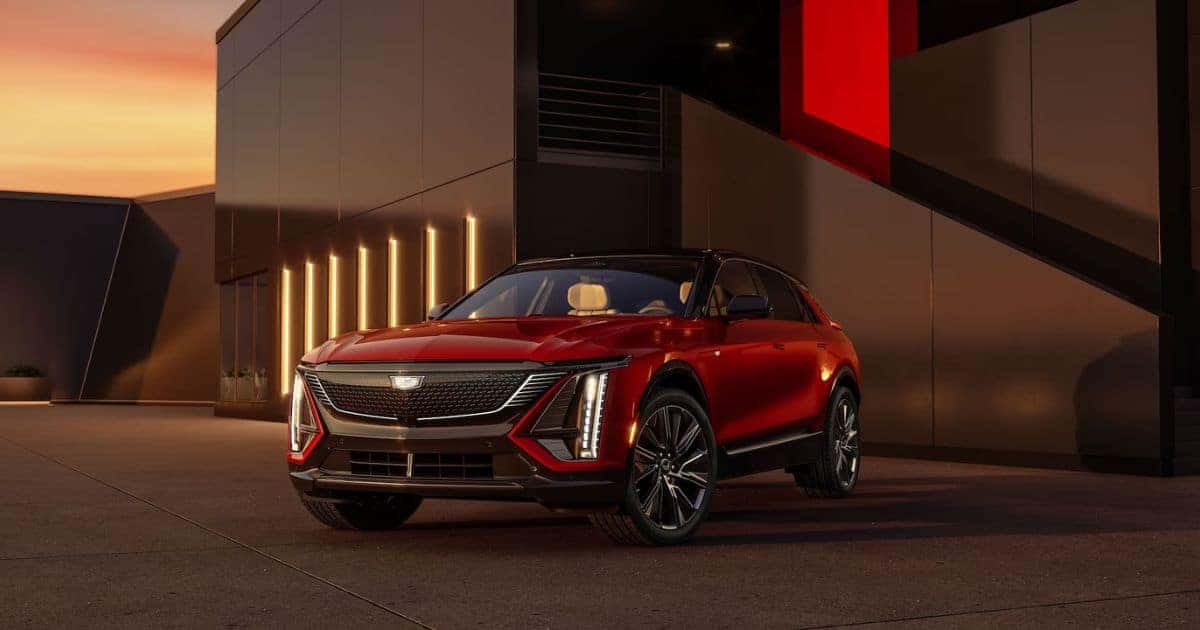 As the automotive industry continues to evolve, automakers around the world are striving to embrace new technologies and innovations that prioritize sustainability, efficiency, and environmental responsibility. Cadillac, a long-standing leader in luxury automobile manufacturing, has made a commitment to creating an electric future that upholds these values while continuing to offer the exceptional performance and design that customers have come to expect from the prestigious brand.
At the forefront of Cadillac's electric revolution stands the Cadillac LYRIQ, a cutting-edge all-electric SUV that serves as the embodiment of the brand's dedication to sustainability and innovation. The LYRIQ not only showcases a breathtaking design that combines both elegance and power but also introduces pioneering technology and performance features, setting new standards for the emerging electric vehicle market.
In this blog post, we invite you to join us on a journey into Cadillac's bold vision of the future as we delve into the remarkable world of the LYRIQ and discover what makes this groundbreaking electric SUV a true testament to the brand's commitment to innovation, sustainability, and exceptional driving experiences. With Cavender Cadillac as your trusted guide, we'll unveil the intriguing details and advanced features that set the LYRIQ apart from its competitors, offering an in-depth look into the electric future that Cadillac is steadfastly pursuing. Together, we'll explore the LYRIQ's innovative design, electrifying performance, and state-of-the-art technology, offering a comprehensive understanding of the defining characteristics that make this vehicle a shining example of Cadillac's electric future.
1. A Visionary Design: The Cadillac LYRIQ
The Cadillac LYRIQ represents a new direction for the brand's design philosophy, combining modern elegance with a powerful presence and a distinctive visual identity. This remarkable electric SUV features bold lines, expressive LED lighting, and an innovative "black crystal" front grille that establishes the LYRIQ as a pioneer in Cadillac's evolving design language.
One key aspect of the LYRIQ is its superior aerodynamics, which not only contributes to its efficiency but also accentuates the vehicle's sleek and dynamic appearance. The LYRIQ's agile stance, coupled with its meticulously sculpted exterior, exudes a sense of sophistication and confidence, ensuring that this extraordinary electric SUV is unmistakably Cadillac.
2. Electrifying Performance and Revolutionary Technology
With the LYRIQ, Cadillac has positioned itself as a true contender in the emerging electric vehicle market by delivering an uncompromised driving experience that seamlessly blends exhilarating performance with advanced technology. The LYRIQ is powered by the latest Ultium battery technology, which offers an impressive estimated range of over 300 miles on a single charge. In addition, the LYRIQ features rear-wheel-drive as standard, with the option for a performance-oriented all-wheel-drive system to cater to varying driver preferences.
Additionally, the LYRIQ boasts a state-of-the-art 33-inch diagonal LED display, which stretches across the dashboard and serves as the centerpiece for driver information and connectivity. This innovative display integrates the vehicle's infotainment, navigation, and driver assistance features into a single, cohesive experience, ensuring that the LYRIQ embodies Cadillac's dedication to pushing the boundaries of automotive technology.
3. Convenience and Sustainability at the Forefront
Cadillac's electric future is rooted in the belief that sustainability should not come at the cost of driver convenience and enjoyment. With the LYRIQ, Cadillac demonstrates its commitment to providing an electric vehicle that defies convention and elevates the ownership experience. Among the LYRIQ's many convenience features is its intuitive charging strategy that includes plug-and-charge technology, enabling seamless access to public charging infrastructure without the need for additional apps or membership cards. Furthermore, the LYRIQ boasts a comprehensive energy management system, which tailors the vehicle's energy consumption to maximize efficiency while preserving performance and driving enjoyment.
Regarding sustainability, the LYRIQ's Ultium battery technology not only contributes to its impressive driving range but also showcases Cadillac's commitment to utilizing sustainable and ethically sourced materials in its battery production. This environmentally-conscious approach is a crucial factor in Cadillac's ongoing mission to develop electric vehicles that offer an exceptional driving experience while minimizing their environmental impact.
4. The Future of Cadillac's Electric Lineup
While the LYRIQ marks a remarkable starting point for Cadillac's electric revolution, it is only the beginning of the brand's journey toward an all-electric future. Cadillac has announced plans to develop additional electric models, building upon the LYRIQ's success and expanding its lineup to cater to varying customer requirements and preferences.
Among these exciting upcoming electric vehicles is the Cadillac Celestiq, a stunning, hand-built luxury sedan that embodies the brand's unwavering focus on craftsmanship and technological innovation. The Celestiq's reveal serves as a clear indication that Cadillac is fully invested in embracing its electric future, with more electrifying models expected to join the lineup in the coming years.
Pre-Order the 2024 LYRIQ at Cavender Cadillac
Cadillac's commitment to an electric future, embodied by the spectacular LYRIQ, is a resounding statement of the brand's forward-thinking vision and dedication to sustainability, innovation, and exceptional driving experiences. With the LYRIQ and its upcoming electric models, Cadillac is poised to redefine the boundaries of automotive technology and design, cementing its position as a trailblazer in the ever-evolving electric vehicle market.
If you're thinking of transitioning to an electric vehicle, consider the outstanding Cadillac LYRIQ as your next step toward embracing a sustainable and exhilarating driving experience. Here at Cavender Cadillac, a new car dealership and your trusted partner in luxury and innovation, we invite you to explore the promise of Cadillac's electric future in depth. Visit our San Antonio showroom to witness firsthand the groundbreaking features and design elements that set the LYRIQ apart from its competitors and discover the extraordinary potential of Cadillac's vision. Contact us to reserve your Cadillac LYRIQ today.