Luxurious Family Vehicles: The Best Cadillac Models for Modern Families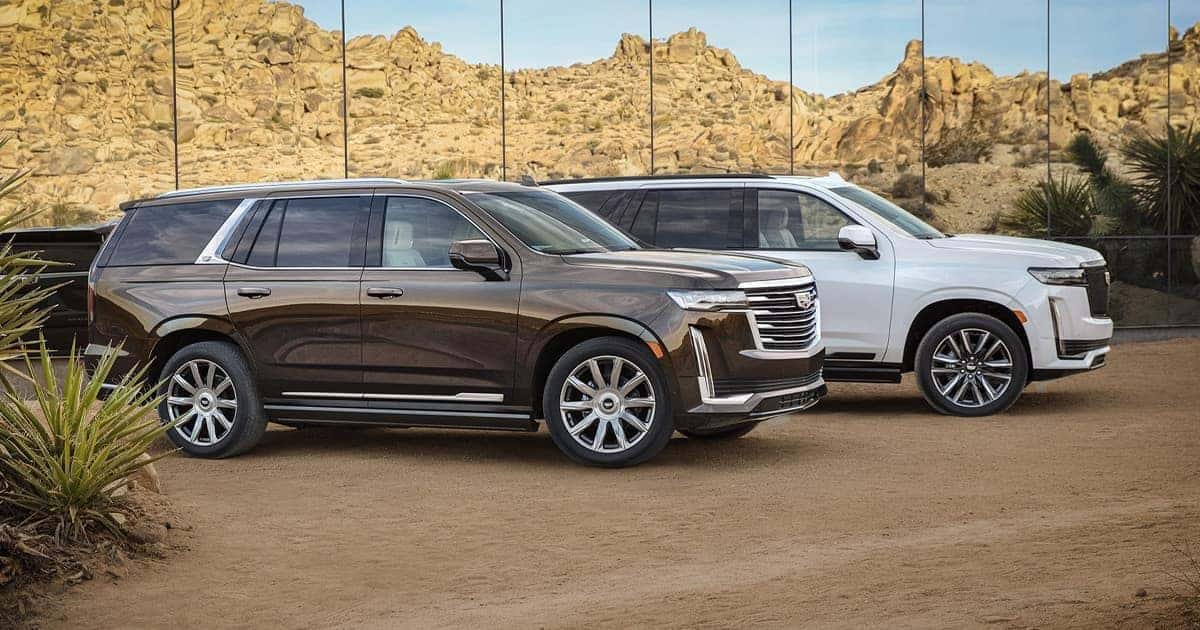 For generations, Cadillac has been synonymous with luxury, performance, and sophistication. Over time, this iconic brand has evolved to accommodate the unique and ever-changing needs of diverse customer profiles, including modern families seeking a blend of style and functionality.
As families continue to prioritize safety, space, and practicality in their vehicles, Cadillac delivers an impressive lineup of models that meet and exceed these requirements without compromising on luxury and refinement.
At Cavender Cadillac, we understand the diverse needs of San Antonio drivers and their families. Our commitment to providing exceptional vehicles and outstanding vehicle care extends to ensuring we offer the perfect Cadillac models to cater to your family's unique demands.
In this blog post, we will explore the best Cadillac models for families, delving into their distinctive features, luxurious appointments, and unmatched versatility. Whether it's the popular Escalade, the spacious XT6, or the versatile CT5, our comprehensive guide will help you identify the right Cadillac to accommodate your family's lifestyle and preferences.
In addition to showcasing these exceptional family-friendly Cadillacs, we will also examine how they compare to competitor vehicles in terms of safety, space, and functionality. As we embark on this exploration of Cadillac's family-oriented vehicles, it becomes increasingly apparent that the superior features and benefits afforded by these luxury automobiles make them an unrivaled choice for discerning families in search of the ultimate blend of comfort, performance, and practicality.
The Spacious and Refined Cadillac Escalade: Luxury on a Grand Scale
The Cadillac Escalade stands tall as a premium choice for families who value space, power, and comfort. This full-size SUV offers ample room for up to eight passengers and features an expansive cargo area to accommodate your family's luggage, sports equipment, and daily essentials. With its luxurious leather-appointed seating, state-of-the-art infotainment system, and advanced safety features, the Escalade provides a superior driving experience for families who refuse to compromise on style or amenities.
Key family-friendly features include:
Tri-zone climate control
Cadillac User Experience with full-color touchscreen
Available Rear Seat Entertainment System
Driver Awareness Package and Driver Assist Package
Multiple USB ports and wireless charging
The Versatile and Comfortable Cadillac XT6: Room for Everything and Everyone
Introducing the Cadillac XT6, a midsize SUV that caters to the discerning family in search of luxury and practicality. Offering seating for up to seven passengers, the XT6 features a comfortable and versatile cabin with adaptable configurations to meet your family's dynamic needs. The thoughtfully designed interior boasts premium materials, ample storage options, and an array of advanced technology to keep the entire family connected and entertained.
Notable family-friendly features include:
Spacious second and third-row seating
Class-leading maximum cargo capacity
Cadillac User Experience with smartphone integration
Available Night Vision
Cadillac Safety Suite including Lane Change Alert and Rear Cross Traffic Alert
COMPLETE
When stacked against competitor vehicles, Cadillac models stand out by offering a perfect balance of luxury, functionality, and safety. Key areas where Cadillac models outperform competitors include:
Luxurious Interiors: Cadillac vehicles feature premium materials, comfortable seating, and a meticulous attention to detail. In contrast, competitor models may skimp on design or quality in an effort to cut costs.
Advanced Technology: Cadillac's User Experience system, smartphone integration, and available Night Vision are just a few examples of the cutting-edge technology in Cadillac vehicles. These features ensure families remain connected, informed, and entertained throughout their journey.
Safety Features: Cadillac's commitment to safety is evident in their vast array of advanced safety features designed to protect each passenger. From the Driver Awareness Package to the Cadillac Safety Suite, these models offer unparalleled peace of mind for families on the road.
Explore Family-Friendly Cadillacs with Cavender
For modern families seeking a vehicle that effortlessly combines luxury, functionality, and safety, the Cadillac brand offers a range of models explicitly designed with their needs in mind. The Escalade, XT6, and CT5 each present their unique strengths and advantages, tailoring to various family sizes and preferences. Additionally, these Cadillac models consistently outshine competitor vehicles, providing superior luxury, technology, and safety features.
Cavender Cadillac is proud to offer these exceptional family vehicles to San Antonio drivers, continuing our commitment to providing luxury vehicles and the highest level of care and service. Explore our inventory today and discover which Cadillac model is perfect for your family's needs and unique lifestyle.
Looking for a luxury vehicle that's as exceptional as you are? Look no further than our Cavender Cadillac! We're proud to offer a wide selection of Cadillac vehicles for sale near San Antonio, along with exceptional vehicle care services to keep your car running smoothly. From oil changes to brake repairs, our team of experts has got you covered. So why wait? If you're ready to experience the ultimate in luxury and vehicle care, then visit our Cadillac dealership today! We're committed to providing San Antonio drivers with the best possible service, so you can hit the road in style and with confidence.