Semblance of Luxury in A Family Suv: The Cadillac XT6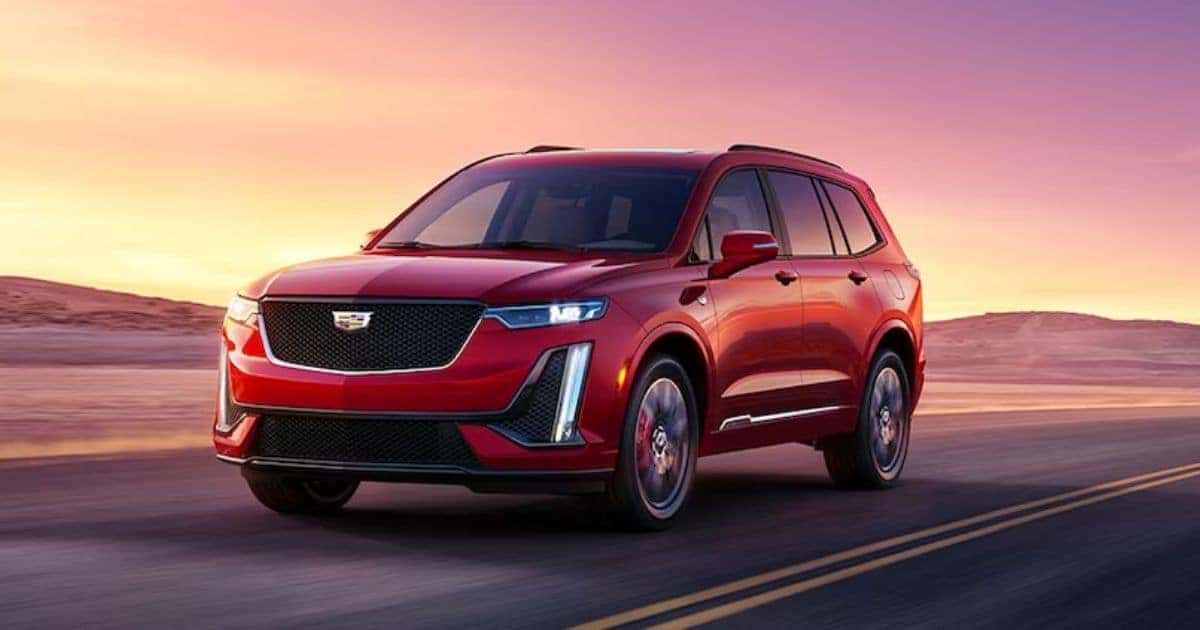 Carving out a niche in the ever-competitive SUV market is no simple task, but Cadillac has achieved this feat with the XT6, a true testament to the American automaker's enduring legacy of style, innovation, and performance. A shining star in Cadillac's lineup, the XT6 is designed to deliver an unrivaled blend of space, comfort, and technology – all elements envisioned to make family travel less of a routine and more of a luxurious experience.
In this article, we will delve into an insightful exploration of the Cadillac XT6, a family-oriented SUV that does not merely serve a purpose but does so with grace and elegance befitting of its Cadillac shield. We will examine the design that strikes a perfect balance between style and functionality, the integration of innovative technology that caters to all passengers, the performance that does not compromise on efficiency, and safety features that provide peace of mind for every journey.
Moreover, we'll compare the XT6 with competitors in its category, demonstrating how it stands distinct in a saturated market. All these meticulous details wind down to one thing – providing unparalleled luxury experiences for families on the go that only Cadillac can engineer.
Cavender Cadillac, committed to delivering luxury vehicles and exceptional vehicle care to San Antonio drivers, invites you to discover the remarkable attributes that make the Cadillac XT6 a paragon of luxury in the realm of family SUVs. Allow us to take you on a journey filled with sophistication, luxury, and elegance adorned by the intrinsic Cadillac quality that the Cadillac XT6 offers to families seeking comfort, convenience, and the indulgence of a luxury SUV.
1. Exceptional Design and Comfort: Creating the Ultimate Family Experience
The Cadillac XT6 boasts a design that merges sophistication with practicality, making it an ideal choice for families seeking the ultimate in comfort and luxury. The exterior exhibits Cadillac's signature attention to detail, from the striking front grille to the sleek LED lighting.
The interior of the XT6 is where the true beauty and purposefulness of this family SUV shine. With three rows of seating, it offers ample space to accommodate up to seven passengers comfortably. Furthermore, the flexible seating arrangement allows for customized configurations, ensuring every family's unique needs are met. Plush leather seats and premium materials adorn the cabin, providing an upscale environment for passengers to relax and enjoy the journey.
Additionally, the XT6 offers a generous cargo capacity, perfect for family vacations or daily errands. With convenient features such as hands-free liftgate and adaptable storage solutions, loading and unloading belongings become a breeze.
2. Embracing Innovation: The XT6's Cutting-Edge Technology
Cadillac has long been associated with integrating advanced technology into its vehicles, and the XT6 is no exception. This luxury SUV is equipped with state-of-the-art features that enhance convenience, safety, and entertainment for all occupants.
The Cadillac User Experience (CUE) infotainment system serves as the XT6's central command hub, providing easy access to communication, navigation, and media. With a standard 8-inch touchscreen and voice recognition, passengers can effortlessly stay connected through Apple CarPlay, Android Auto, and Bluetooth. Additionally, a wireless phone charging pad and multiple USB ports ensure devices remain powered throughout the journey.
The Cadillac XT6 does not overlook passengers in the rear, either. An available rear infotainment system complete with dual LCD screens, wireless headphones, and HDMI inputs offers in-vehicle entertainment to keep everyone amused during long trips.
3. Uncompromised Performance and Efficiency
The Cadillac XT6 proves that family-oriented SUVs need not sacrifice performance for practicality. The model comes with a choice of two powertrains: a 2.0L turbocharged 4-cylinder engine, offering an impressive 237 horsepower and 258 lb-ft of torque, and the more powerful 3.6L V6 engine, delivering 310 horsepower and 271 lb-ft of torque.
Both engines are paired with a durable and efficient 9-speed automatic transmission, providing smooth and responsive shifting. Moreover, the XT6's available all-wheel-drive capability ensures optimum traction and stability, no matter the road conditions.
In terms of efficiency, Cadillac's smart technology, such as Active Fuel Management and Start/Stop system, contribute to reduced fuel consumption. The XT6's fuel economy does not compromise on performance, making it an ideal choice for eco-conscious families seeking a luxury SUV.
4. Prioritizing Safety: The XT6's Advanced Driver Assistance Features
Ensuring the safety of its passengers is a core priority for the Cadillac XT6. Equipped with an array of advanced driver assistance features, this family SUV is designed to keep its occupants protected and provide peace of mind on the road.
Standard safety features include Forward Collision Alert, Automatic Emergency Braking, and Lane Keep Assist, each working in harmony to prevent potential accidents on the road. For families seeking even more protection, optional add-ons such as Adaptive Cruise Control, Enhanced Automatic Emergency Braking, and Reverse Automatic Braking bolster the XT6's safety arsenal.
The Cadillac XT6 also comes with Surround Vision, a bird's-eye view camera that provides drivers with a clear, 360-degree perspective of their surroundings, ensuring safer parking maneuvers and overall heightened situational awareness.
Reserve the Cadillac XT6 at Cavender Cadillac
As the demand for family-oriented luxury SUVs continues to grow, the Cadillac XT6 stands apart from its competitors by blending impeccable design, state-of-the-art technology, performance, and safety features into a single, remarkable package. The XT6 is truly a testament to Cadillac's enduring commitment to crafting exceptional vehicles that cater to discerning families seeking the perfect balance of luxury and practicality.
Cavender Cadillac invites San Antonio drivers to experience the unparalleled fusion of sophistication, function, and style embodied by the Cadillac XT6. Discover the unrivaled comfort, advanced technology, and elegant design that distinguish the XT6 as the ultimate luxury family SUV and experience the difference that only Cadillac can deliver. Visit our new and used car dealership today to check out our available units!